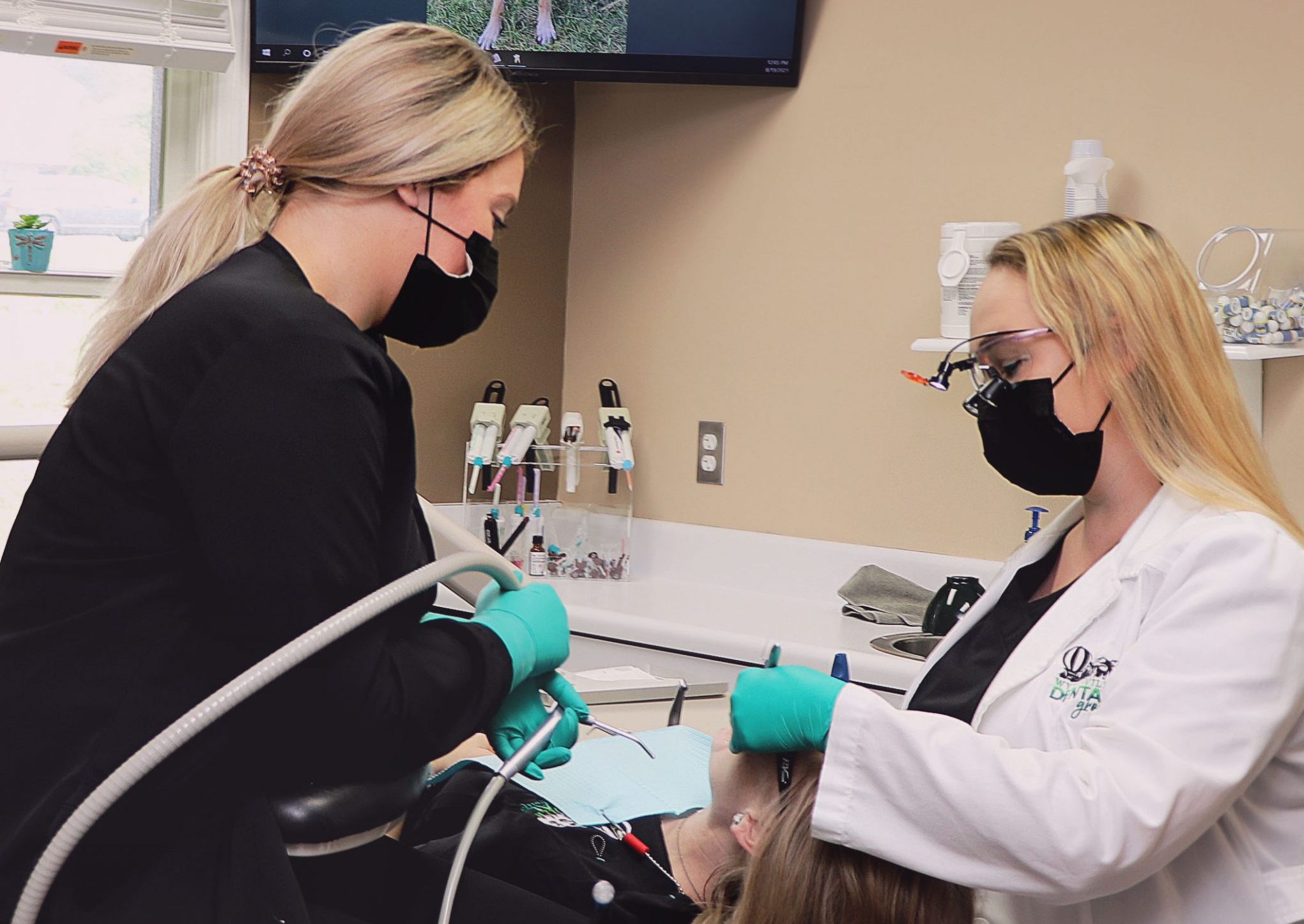 Implant Dentistry Services
Implants have revolutionized dentistry and can be used to replace a single missing tooth or they can be used to support a full arch of teeth. Implants are great at stabilizing loose dentures. Depending upon a patient's bone volume, a previous denture wearer can have 4-6 implants placed and have a new porcelain or acrylic denture made that attaches to those implants and does not come out or move. Wytheville Dental Group leads the Tri-Cities in this procedure commonly referred to as All-On-4 or an implant hybrid bridge.
Preventative
Cleanings, sealants, and application of fluoride are routine dentistry services at Wytheville Dental Group and are key to maintaining a healthy mouth.
Endodontics
If a tooth becomes very sensitive or the nerve of a tooth dies, a root canal can be performed to save the tooth and keep it from hurting.
Prosthodontics
Wytheville Dental Groups' specialty is replacing missing teeth. There are many ways to replace missing teeth, and we can give you several options, but typically they will involve either a removable appliance such as a partial denture, a fixed appliance such as a bridge, and/or dental implants. Our custom dentures can be fabricated by hand using traditional methods, or they can designed digitally and milled via CAD/CAM technology.
Whitening
We offer both take home whitening with custom trays or chairside whitening. For really stubborn teeth we have a product called Kor Whitening which can usually whiten even the deepest of stained teeth (including tetracycline staining).
Restorative
Whether it's fillings or crowns, Wytheville Dental Group does it all with the latest technology. We are an amalgam-free practice because we feel there are much better restorative materials to use than old silver fillings. The vast majority of our crowns are metal-free and all ceramic because we want the best possible esthetics on every restoration that we do.
Extractions
If a tooth cannot be saved, it can be removed and Wytheville Dental Group can provide dentistry services options for replacement. If you are in need of extractions and do not want to go any period of time without teeth, we can help! There are many same-day replacement options so that a patient never has to go without teeth.
Complete Dental Rehabilitation
This is by far our favorite treatment because the results are life-changing. Sometimes, life happens and dental care takes a backseat while we raise our children, advance careers, and maybe just avoid going to the dentist. Over time, cases involving severe wear, advanced gum disease, and/or extensive decay can become daunting to treat for the average person. Our choice of treatment is to gather as much information through x-rays, pictures, and models and develop a plan of action that gives you the result you want in as little time as possible. We cater to every budget and have several options to overcome the financial obstacles and time commitments that a large plan can present. Please see our before and after photos for some cases.
Ready to schedule an appointment?