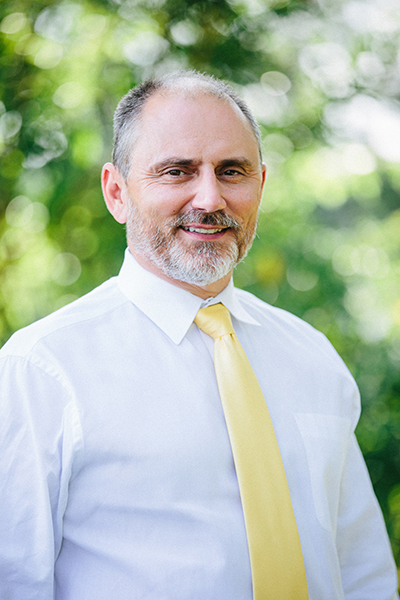 My parents, Cecil and Audrey Miller, met in Honaker, VA at a sewing factory where they both worked. I was the first of three boys. My dad became a coal miner on my mom's birthday in 1971. My mother was then able to become a stay at home mother. He worked long hours for 28 years and saw all three of his sons become college graduates. His message was always clear, "Study hard so you don't have to work hard".
I was the first college graduate on both sides of our family and the first to break a coal mining work legacy. I am a native of this area and understand the people of Southwest Virginia. The folks I know are people dedicated to their families and their jobs. I do not remember my father missing a day of work in 28 years. He had a high school education but was the smartest man I have ever met throughout my life. He taught me how to think and was a great example of how to reflect the light that God has given you. The proudest day of my life was in February 2001 when he and my mother witnessed me open my own Prosthodontic Dental Practice in Bristol, VA.
I am co-director of the Denture Team for the VDA Mission of Mercy projects. Our team is comprised of volunteer dentists and lab technicians from within the state. These projects treat the uninsured and underinsured from our area and many other states. The number of people at these projects seeking care seems to grow with every passing year. I feel very blessed to have the opportunity to restore a person's self-confidence and the ability to smile and chew. In the last two years, our denture team has delivered over 1,000 complete dentures to those less fortunate.
I moved home from Richmond, VA in 1998 after my mother phoned me to say my father had a terminal illness. I returned to my childhood home to spend the last years of my father's life continuing to learn what the true meaning of life is about. Throughout his illness, my father continued to share the love of his savior, Jesus Christ, with me as well as everyone he encountered. Cecil Lee Miller had a big heart and cared for his neighbors, unfortunately, he died at the age of 55 on December 2, 2001. I think of him every time I am able to help others in need. Our lives are a journey through time with those in need around us. We are on the same road at the same time for a purpose. My purpose will always be to make my father proud of what he taught me.
I am married to my soul mate, Valeria, and we have two daughters, Cassidy and Chloe. Tanner, my son, lives and works in Richmond, VA. They are the greatest gift God has ever blessed me with. I love my job and my ability to help other families through my practice of dentistry.
My education started at Honaker High School where I graduated in 1983. I transferred from Southwest VA Community College to VA Tech and graduated in 1987. After working as a lab technician in local hospitals, I was accepted to dental school in 1991. I received a DDS degree with honors and then completed a residency in Prosthodontics for VCU/MCV Dental School in 1997.
I am one of two prosthodontists between Roanoke, VA and Knoxville, TN. I have served as the president of the Southwest VA Dental Society and as a Board of Director of the Virginia Dental Association. I am a member of the VDA, ADA, American College of Prosthodontists, International College of Prosthodontists and the Southeast Academy of Prosthodontics. I have extensive training in multiple implant systems and have studied with world renowned leaders in Prosthodontics at institutes in Carlsbad, CA, West Palm Beach, FL and Frankfurt, Germany. I currently lecture for two implant companies and the Benchmark Denture Manufacturing Company. I routinely share my knowledge of implants with other dentists when I am not fishing.
In July of 2017, Dr. Chris Davenport became the future of our practice. On July 17, 2017 we formed a new practice called South Holston Dental Designs and became business partners. His knowledge of dentistry has complimented my practice perfectly. My weak areas are his strongest. Our patients can now routinely have treatment completed at our office that previously I would have had to sent to a specialist. He is excellent at root canals and continues to impress me daily with his surgical abilities including dental implants. He is a very skilled clinician and does excellent dentistry. Our practice will always be based on treating people like we would like to be treated providing each patient with options for the strongest and longest lasting dentistry using the latest advances in modern dental care in a relaxed environment.
We are extremely excited about the creation of Wytheville Dental Group. It will allow us to treat those patients in that area that have had to travel in the past. I have hunted the Jefferson Nation Forest for over 40 years. I have spent many cool winter vacations in a camper on Deer Trail Park or on Little Creek. I currently have a cabin on Little Creek and look forward to being able to visit the area more frequently.
Our dental team has been voted the #1 Best of Bristol in 2014, 2015, 2016, 2017, 2018 2019, 2020 and 2021. We spend each day treating our patients like family. We would love to meet you and discuss your treatment options. We guarantee our quality and workmanship will meet and hopefully exceed your expectations. Please call us today to see the options that are available!
Ready to schedule an appointment?